.
IF IT HIT THE INTERNET TODAY,
YOU'LL FIND IT BELOW
.
I TAKE THE HITS FOR YOU SO THAT ALL LINKS ARE
TROJAN & VIRAL SAFE
AND ALL LINKS OPEN TO NEW WINDOW
.
TOP STORY TODAY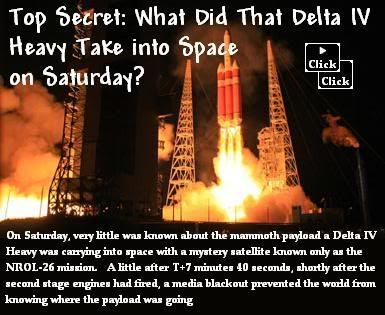 UNITED STATES
Northwest Of Wasilla Alaska Lights Form A Triangular Object
Tarpon Springs, FL - Bright Neon Blue Flash In The Sky
CANADA
Mudge Island And Ladysmith, BC A Large Green Fireball
Rexdale, Ontario Near The Airport Multiple UFOs
Between Engen And Vanderhoof, BC Two Objects
WORLD
UFOs spotted over county
UFOs could have been hoax
World's Most Explainable UFO Filmed Over Islington
Is this a UFO? - UK
That 'UFO' was just my Chinese lantern - UK
UFO Sighting Reports - Jan 22
Five more UK sightings at HBCC that appear to be lanterns
Brandon, Suffolk - UFO With A Mass Of Different Colors
Hatton Gardens, Liverpool - An Object Rise Above The Buildings
Ellon, Aberdeenshire, Scotland Looked Like A Star
Wimbledon, London - UK Disc with tentacles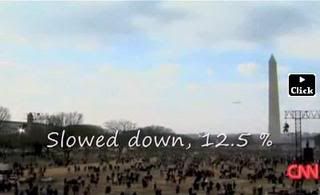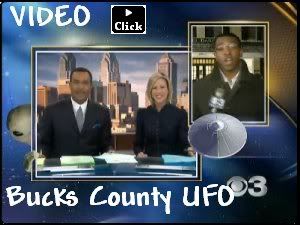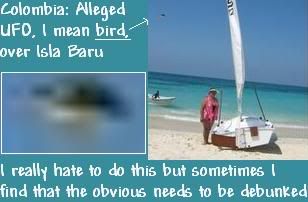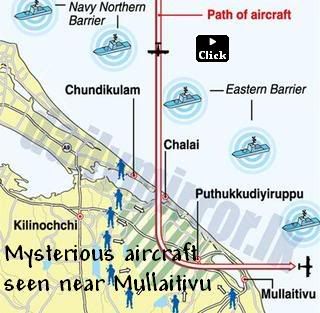 UFO mystery over lights in sky - UK
Call for Obama to open UFO files
Early warning for UFOs?
Filer's Files #4 2009
The Newbury UFO Hoax
Robbie's UFOs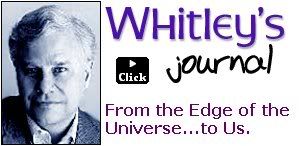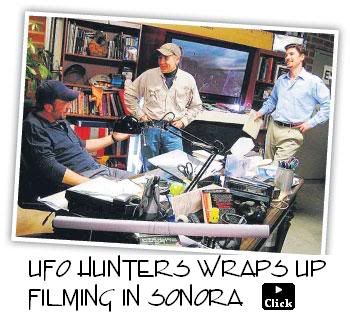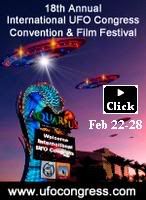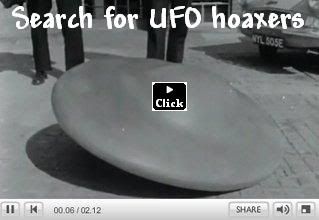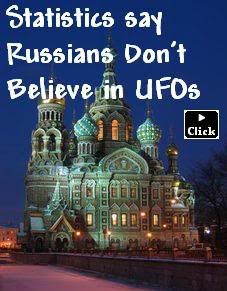 Navy Aviators Encounter UFO - 1952
Operation Mainbrace Sightings - 1952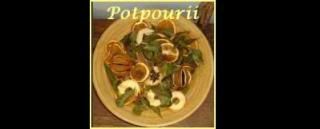 Daily Grail: ESP and Geomagnetic Activity
Daily Grail: News Briefs - Jan 2
Cabinet of Wonders: Meeting the scareship witnesses
Reality Sandwich: Exploring 2012 in Atlanta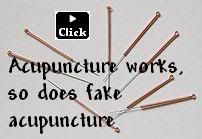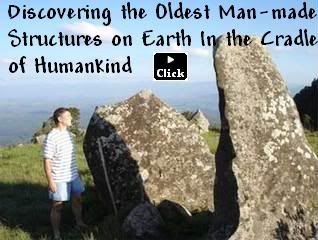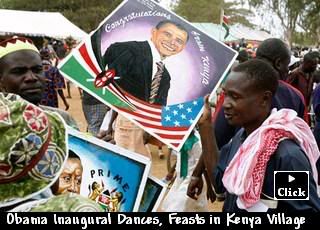 Radio: The Mexican Roswells - Paranormal Podcast
The Paracast with UFO investigator Dr. Leo Sprinkle
Greg Bishop and Trevor James Constable
Radio: Through The Keyhole w/Stan Friedman & Marisa Ryan
The Paracast w/Angelia Joiner and Frank Warren
Radio: A Global Focus with Guest, Jesse Marcel, Jr
Radio: The UFO Synopsis w/Art Campbell
Radio: Through The Keyhole w/ R. Dolan & P. Robbins
Radio: UFO Undercover w/Steven Bassett & Dennis Balthaser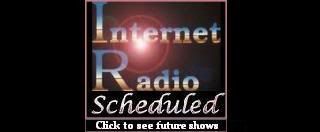 Radio: Coast to Coast - Jan 19 thru Jan 22

Sci Fi Schedule - Jan 22
History: Conspiracy?: Kecksburg UFO - 11am Jan 22
History: Conspiracy?: Kecksburg UFO - 5pm Jan 22
Sci Fi Schedule - Jan 23
****

****

****

****

..................
See each month at a glance on one page
....................
Dec
...
Nov
...
Oct
...
Sept...Aug...July...June