IF IT HIT THE INTERNET TODAY,
YOU'LL FIND IT BELOW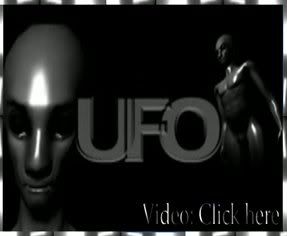 I take the hits for you so that all links are Trojan and
VIRAL SAFE
and also all links open to 'new window'.
UFO Sighting Reports From HBCC- Oct 3
UFO Stalker - UFO sighting - Florida
Welland, Ontario A Triangular Pattern Of Lights
UFO Stalker - UFO sighting - Victorville, Calif
UFO Stalker - UFO sighting - Lansing, Michigan
Sagkeeng, Manitoba Three Triangular Shaped UFOs
A UFO over Aspen? - Again (this is a second report for Aspen)
UFO Stalker - UFO sighting - New Middletown, IN
UFO Stalker - UFO sighting - Fort Worth, Texas
RECENT UFO VIDEOS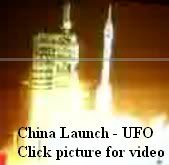 The most famous UFO in Jalisco
Anniversary of Nova Scotia's most famous UFO sighting
2012: No Geomagnetic Reversal
Eye of The Storm: Interview with Lisa - Abduction
Lunar Orbiter Tapes Found in an abandonned McDonalds
Believe Clue Found To New Nazi Fireballs - 1945
Part Two: The Ecology of Isolation - Intangible Materiality
YouTube - "Doesn't Mean Little Green Men...Yes it does!
Even More October 14th UFO Predictions
My encounter with aliens
Aliens: Are They Our Mothers?
Seeing the Universe/Traveling Extraterrestrials?
The Clash of Disclosure Worldviews
UFO ERA: A review of a book called "Uninvited Guests" 1988
George Galloway and Nick Pope talk about UFOs
New book: biological classifications to account for 'alien' life
Blood from the Pores a "curse" or a rare medical condition?
Appeal Letter re LWB's FOIA Request to CIA
Faesthetic # 9 / the UFO issue!
UFO: Cheshire - UK 2008
Videos: UFO - China Launch - Sept 25th
Video: Archetype of the UFO
UFO lights in Washington D.C. - Live on BBC
Shielding and basic psychic defense
The Curse Of St James' Park?
Videos: Ghost Hunters visit Seven Sisters Inn & Vinoy Hotel
Ryan Buell talks about God, Catholicism and the spirit world
2008 Arkansas Paranormal Fair - Oct 18
Manteca Chupacabras - True Tales
Exploring the Shadows of the Paranormal
Calling all Spanish Speaking Paranormalists
Jackson Library Investigates Paranormal Phenomenon
Video: Hospital Morgue Ghost
How to make a fake ghost video
Foothills shadowed in paranormal phenomena
Levitating Scissors - True Tales
Ghosts
Faery Sightings - True Tales
Who ya gonna call? Robin Bellamy
Recipes: Mummy Dogs & Mashed Potato Ghosts
Recipe: Witches Brew With Ghostly Manifestations
Recipe: Terrifying Tamale Pie - yummmm
Recipe: Toasted Cheese Jack-O-Lanterns
Recipe: Ghosts In The Graveyard
2 min YouTube - How to Make a Spider Web
YouTube - Scary haunted house ideas
7 Halloween ideas you can create
6 Murder Mystery Games for Halloween
Haunted House Game for kids-no need to register to play
OPEN THE DOOR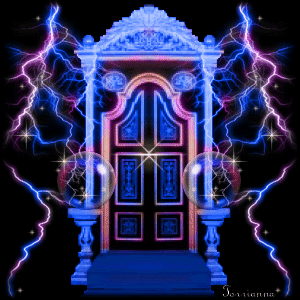 OPEN THE DOOR


Dreamland: Soul Connections with Animals - Oct 4th
Radio: Joliet Paranormal - Oct 4th
Radio: Michigan Paranormal - Oct 4
Radio: Psychich Channeler Michele Meiché Ph.D.- Oct 5th
Radio: PRRS - Can we talk to the dead - Oct 5th
Radio: The Hauntings - Oct 5
Radio: MASS Paranormal - ghost and hauntings - Oct 6th
Radio: Reincarnation, NDE's, OBE's, Ghosts - Oct 6
Radio: One Step Beyond Reality w/Psychic Sonya- Oct 6
Radio: Capt. Jack with Stephane Wuttunee - Oct 6
Radio: Protection from entities w/ Bruce LaPine - Oct 7
Radio: Pet Talk with Tim Link - Oct 7
Radio - All Things Paranormal - Oct 7
Radio: Spirit Finders - Oct 8th
Radio: Paranormal Reality - Oct 9th
Radio: Paranormal Society of PA's Rick Fisher - Oct 9th
Radio: Haunting Encounters - Oct 10
Radio: GCOM Para Radio - Oct 10th
Radio: Beyond The Edge - Oct 11th
Radio: Lake County Paranormal - Listen Now
Radio: Famously Haunted - White Noise
Radio: Annette Martin to Appear on the P.O.R.T.A.L.
Radio: Alien Agendas w/ guest James Gilliland
Radio: UFO expert on radio - UK
Radio: Paranormal News w/Bonnie Vent the spirit advocate
Radio: L.A. Steel Show - Paranormal
Radio: Paranormal World
Radio: INsight Paranormal w/Kristen Perkins
Radio: The Paranomaly Radio Network
Radio: What is the real UFO Space Alien (Luciferian) reality
Radio: HMPR - Paranormal and EVP
Radio: Paranormal Reality - demons and ghost talk
Radio: Paranormal and Ghosts talk
Psychic Investigators: How Dark the Woods-Oct 4 11:30pm
Psychic Investigators: Lynsey Quy - Oct 4, 11pm
Psychic Kids: Children of the Paranormal - Oct 4 3pm
Psychic Kids: The Missing Person - Oct 4th 10pm
Psychic Investigators: Lynsey Quy - Oct 4th 11pm
Psychic Investigators: How Dark the Woods-Oct 4 11:30pm
Discovery - "A Haunting" Ghost Soldier - Oct 6 3pm
Discovery - "A Haunting" House of the Dead - Oct 6 2pm
Video Clip: Stargate Atlantis all new on October 10th
New Clip From Ghost Hunters
Psychic Investigations: 25 Video clips
Paranormal Zone - 12 Video Clips
NASA picks ASU to guide study of search for life
Did Our Solar System Start With a "Little Bang?"
Weekend SkyWatcher's Forecast - October 3-5, 2008
****

****

****

****

September Archive
*August Archive *July Archive *June Archive