IF IT HIT THE INTERNET TODAY,
YOU'LL FIND IT BELOW
A Funky Chicken Man UFO Mystery!

I TAKE THE HITS FOR YOU SO THAT ALL LINKS ARE
TROJAN & VIRAL SAFE
AND ALSO ALL LINKS 'OPEN TO NEW WINDOW'

UFO Stalker - UFO sighting - Gnadenhutten, Ohio
UFO Stalker - Video: UFO sighting - Alberta, Canada
UFO Stalker - UFO sighting - Davis, CA
UFO mystery -Springfield Close (lanterns probably)
Unidentified flying something spotted
VIDEOS

Interesting hoax

Florida
UFO Eye Candy: UFO - Buenos Aires, Argentina, Nov.1, 07
Ralph Lael's "Alien Muppet": Where is he Now?
UFO tracked over Mansfield 35 years ago
We Are None of Us Alone, Forgo tten or Abandoned
Pahrump: Yes, we saw the blimp!
Ghostly Twin - Encounters with the Unexplained
My night in a haunted castle
Gathering of authors promises to be spooky
Official Blog of Ryan Buell - Paranormal State 2.5 First Look
Investigating Paranormal Mysteries
Ghosts to haunt the halls of Joliet historical museum
Paranormal News: Ghostly Getaway to Dauphin Island
Grant Morrison On His 'Area 51′ Film Script
Phantom Clowns Are Back!
Ghost hunters look for proof eatery is haunted
Ghosts at Happenstance House
Paranormal conference in Allegan
Police canceling weekend cemetery tours in Mishawaka
Ghostly Getaway to Dauphin Island
Supernatural sights give metro Detroiters fright
Southern Ghosts Part Eight - Bellamy Bridge, Florida
The ghosts will be out downtown
Ghost Tours: Jenny Wade House of Gettysburg, PA
Ghosts of Toronto's Past
What on Earth!
Ghost Adventures - Oct 24th

Ghost Hunters - Oct 22nd

Cape Cod Ghost Hunters


Levitating Scissors - True Tales
Manteca Chupacabras - True Tales
Halloween
Haunter's Reality #4 - Season of Shadows
UFO on the Roof True Tales
More Citrus Heights Ghosts - True Tales
Faery Sightings - True Tales
Recipes: Pumpkin Punch Bowl
Recipe: Gargoyle Tongues
Recipe: Ghosts at the Watering Hole
Recipe: Ghostly Delights
Recipe: Frightful Finger Cookies

Halloween Resources: The Pumpkin Patch
Halloween Resources: Pumpkin Carving Designs
Halloween Resources: Halloween Fonts
Halloween Resources: Halloween Ideas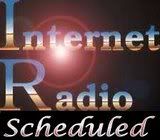 Click on picture for this weeks
UFO, alien & paranormal radio schedule
Radio: Joliet Paranormal - Oct 18
Radio: PairaNormal - Oct 18
Radio: After Dark - Oct 18
Radio: Live Paranormal Investigations - Oct 18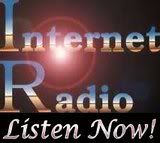 Radio: Through The Keyhole Guest Jo Lynn
Podcast: Lone Star Paranormal Research Team of Texas
Radio: Parazona Radio
Radio: UFO Night on White Noise
Paranormal Radio - The Smoking gun of UFOs!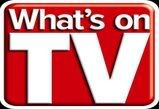 Click TV Guide for all weekly UFO,
alien and paranormal programming


Sci Fi Channel: Schedule - Oct 18
Bio: The Unexplained - Psychic Detectives - Oct 18th 3pm
Bio: Unexplained Mysteries: Undercover UFO - 4pm 18th
Discovery Channel - A Haunting - Dark Forest - 18th 4pm
Discovery Channel: A Haunting The Presence - 18th 5pm
Discovery Channel: A Haunting Echoes of the Past - 18th 6pm
Discovery Channel: A Haunting Ghost Hunter - 18th 7pm
Bio: Psychic Kids: Fear Management - 9pm - 18th
Bio: Psychic Kids - The Ghost of Freddie - Oct 18th 10pm
Bio: Psychic Kids - The Demon House - Oct 18 11pm
Travel Channel: Ghost Adventures - 18th 11pm
****

****

****

****

Oct Archive
*
Sept Archive
*Aug Archive *July Archive *June Archive