IF IT HIT THE INTERNET TODAY,
YOU'LL FIND IT BELOW


I TAKE THE HITS FOR YOU SO THAT ALL LINKS ARE
TROJAN & VIRAL SAFE
AND ALSO ALL LINKS 'OPEN TO NEW WINDOW'

UFO Stalker - UFO sighting - Omaha, NE
Weekly Sighting Reports: 10-09-08
UFO Gives A Kelowna Man The Fright Of His Life, BC
Guildford, Surrey, England 13 Round Bright Orange Objects
Kent, WA- Ball Of Red Light
A38, Ripley, Derbyshire, England Ten Balls Of Light
El Paso, TX - 3 Metallic Spheres About The Size Of A Basketball
Hoorn, Holland Ten Witnesses Watch 20 Bright Objects
Whitchurch, Bristol, England A Silver Colored Orb
UFO Stalker - UFO Sighting - Colorado Springs, CO
UFO Stalker - UFO sighting - Fort Worth, Texas
UK: Odd-shaped UFO spotted
Our UFO Sighting
NEW UFO VIDEOS
OCTOBER 10-11









The Debris Field: Ufology Groups and MUFON - Leslie
Encounters of the Unexplained - Australia's UFO Case
Flying Machines, UFOs, and Nikola Tesla
Earth VS the Flying Saucers" Tonight - Oct 11 9pm
What the Abductees Think Will Happen - (Exclude me)
Alien Abductions: Creating a Modern Phenomenon
Irish Conference Footage - Shown Today - Oct 11
Part Two: The Darkness At The Dawn of UB65
UFO ERA: Project Grudge/Bluebook 13 report
Intermission Without Popcorn - Robert Barrow
Oct. 14th - Would Peaceful Aliens Pick A Time Of Great Fear?
'UFO Hacker' Tells What He F ound (Previously posted in Wired)
Aykroyd's uses UFOs & alien enthusiasts to push Vodka
UFO Media Matters: When Darkness Falls: Nightime UFOs
UFO Disclosure
Ebay Body Bids & Hoaxer Wants Cop Job Back
PA hunters see lights & green glowing humanoid
TV Guide: UFO, alien & the paranormal
Internet Radio: UFO, alien & the paranormal
Wiltshire Phenomena Research: The secrets they don't share
Ghost, Goblins and Ghouls Part Of American Belief System
The History of the Holiday Known as Halloween or Samhain
Review: Ghost in the Mirror
BoingBoing Review: Gaiman's Graveyard Book
Full Body Apparition Caught on Camera!
Monster Management - New York Times
Tale of the Afterlife
Tale of rocking ghost taps into sinking feeling
How to interact with a real ghost
Mother, daughter explore mysteries
Graveyard Tales Part 1: The Voices in the Walls
Fox 28: Mishawaka Cemetery Tours
The Easter Guests - True Tales
Paranormal report: Small House is haunted - Clinton, NC
America's Undiscovered Haunts: Mont e Vista Hotel
Mustang ghost hunters scaring up business
Scare-seekers flock to ghost-hunt
Bear Lake Cryptid - True Tales
Historians seek skeletons, ghosts from local attics
Million Pound Gamble - The UFO's Are Coming
A spooky encounter - Phoen-X Paranormal
Ghost specialist: lifetime of investigating the paranormal
TV medium to lead Hack Green ghost hunt
Ghoul from the Closet - True Tales
Hospital hauntings found in Endsley building
"Meet the Spirits" set at cemetery
Ghosts & the Paranormal -Pittsburg (theater)
NEW PARANORMAL VIDEOS






Recipe: Night Crawler Veggie Rolls
Recipe: Orange Jack-O-Lanterns
Recipe: Pan de Muerto
Recipe: Peanut Butter Aliens
Halloween Jokes: Witch Jokes
Decorations: Halloween Beacon
Decorations: Halloween Clocks
Halloween Door Decorations
Decorations: Spooky Halloween Table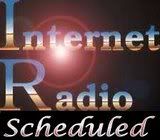 Click on picture for this weeks
UFO, alien & paranormal radio schedule


Radio: LSC Paranormal w/guest Bill Metz - Oct 11
Radio: Lake County Paranormal - Oct 11
Dreamland w/James Gilliland-Constant UFO Contact-Oct 11
Radio: Haunted Hunters - Oct 11
Radio: Michigan Paranormal - Oct 11
Joliet Paranormal Radio - Oct 11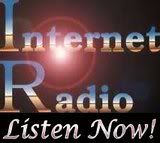 Throught The Keyhole w/guest Tim Binnall
P.O.R.T.A.L guest EVP experts, Mark & Debby Constantino
Radio: Shadows & lost souls - Oct 11
Radio: GCOM Para Radio
Radio: Haunting Encounters
Radio: Beyond The Edge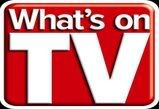 Click TV Guide for all weekly UFO,
alien and paranormal programming


Sci Fi Channel: Schedule for Oct 11
History Channel: Meteors: Fire in the Sky - Oct 11 12pm
Travel Channel: Haunted New England - Oct 11, 11am
Travel Channel: Haunted Town - Oct 11, 12pm
Travel Channel: Most Haunted in America - Oct 11, 1pm
Travel Channel: Most Terrifying Places in America - Oct 11, 3pm
Travel : America's Scariest Halloween Attractions - Oct 11, 4pm
Travel Channel: Halloween's Most Extreme - Oct 11 5pm
Travel Channel: Most Haunted Live: Gettysburg - Oct 11, 6pm
History Channel: Countdown to Armageddon - Oct 11, 8pm
Travel Channel: Investigations of the Unexplained - Oct 9, 11pm
Sci Fi
Channel
: 31 days of Halloween - Oct 11, 9pm - 3am
Bio Channel: Psychic Invest: Lured to Death - Oct 11th 11:30pm
Bio Channel: Psychic Invest: Staunton Stalkers - Oct 11 11pm
Why is Venus Express Looking for Life on Earth?
Supercomputer Shows How Dust Rings Point To Exo-Earths
ET-like DNA fractals floating in the Human Gene Pool
****

****

****

****

September Archive
*August Archive *July Archive *June Archive