IF IT HIT THE INTERNET TODAY,
YOU'LL FIND IT BELOW
I TAKE THE HITS FOR YOU SO THAT ALL LINKS ARE
TROJAN & VIRAL SAFE
AND ALSO ALL LINKS 'OPEN TO NEW WINDOW'
Argentina: Object Photographed over Parana
Huge UFO reported near Ohio River - Oct 24
UFO Stalker - UFO sighting - Cataula, GA
UFO Stalker - UFO sighting - Sedona, AZ
UFO Stalker: UFO sighting - Moab/Monticello, UT - 1968
UFO Stalker - UFO sighting - Aloha, Oregon
UFO Stalker - Alien Contact - George West, Texas - 2006
Video: UFO - Oct 20
Meteor - Temiscaming, Quebec And North Bay, Ontario
Edmonton, Alberta Bright Object - Smooth Zig-Zag Motion
Lake Ontario Spheres And Military Jets (UFOs)
Montreal, Quebec White Streak Across The Sky
Williamsburg, VA: Triangular UFO Hovers Over Car
Tonopah, NV: A Florescent Green Diamond Shaped UFO
Rosebud, South Dakota Cigar Shaped UFO
Elderslie Renfrewshire, UK Two Glowing Orange Objects
Melbourne, Victoria Shiny Golden UFO (Pictures)
Loughton, Essex, England Orange Orbs In The Sky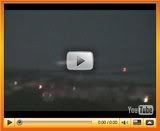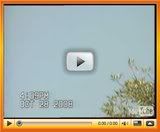 The triumph of ostriches - Billy Cox - Herald Tribune
George Noory returns to Sci Fi Channel in November
Skeptics, Debunkers and Believers
Alien Realities: Life Outside the "Zone."
Some hangar 18, area 51 information (UFO)
Rye musician sought out mysterious UFO sightings
Yorktown police officer remembers UFO sighting
The Movie U.F.O. is Available
Video: Real-Life Ghost Busters - 'Haunted' Metro Home
Video: Haunted Houston: Party Boy plays host to ghosts
CNN - When ghosts attack
Spectral Review: Ghost Hunt Beardslee Castle
Why it's Fun to be Scared
Hallowed ground
The Thrice-Cursed Island of Penikese
Ghosts, ghouls, myths and legends
Top 10 Spooky Rap Songs of All Time
Haunting of a house
The John Jermain Memorial Library afraid of ghosts
Indy Ghost Hunters
Jennifer Enochs uses her hands to detect spirits
Ellisville paranormal group says house may be haunted
Paranormal group investigates possible area hauntings
Albion: Local group investigates the unexplainable
Paranormal investigators hunt haunted homes - Manhattan
Paranormal center first of its kind in Mass
'Ghost hunter' looks to understand paranormal
Ghost hunters investigate Bing Crosby Theater
Ghost Hunters: MAPS investigates the paranormal
Paranormal Society Investigates Haunted Bar
They hunt ghosts ... really
Spooky stories based on true events
Creepy ghost stories and paranormal Polaroids
Bullock ghost tours yield paranormal experiences
Library Ghosts!

Grave Coincidence - True Tales
Wormhole on a Country Road - True Tales
Unexplained Light - True Tales
A Ghost Calls - True Tales
Radio: Dreamland - Crop Circles as Communication - Nov 1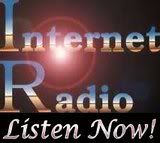 Radio: White Noise - Halloween Special
Radio: Paranormal Radio - War of the Worlds
Radio: Spectral Talk
Radio: SpiritualOdyssey w/Ghost Hunter Barry Fitzgerald
Paranormal Radio w/Noe Torres & Ruben Uriarte
Radio: GCOM ParaRadio w/Ed Craft
Radio: Round Table Paranormal
History: UFO Files: Real UFO's - Nov 1 10am
Bio: Mediums - We See Dead People - Nov 1 3pm
A & E: The Shining - Nov 1 8pm
Paranormal State: 29 - I am Six - 11pm
Optical scanning microscopy reaches the nanoscale
Space Colonization -Our Future or Fantasy?
****

****

****

****

Oct Archive
*
Sept Archive
* Aug Archive * July Archive * June Archive