IF IT HIT THE INTERNET TODAY,
YOU'LL FIND IT BELOW
I TAKE THE HITS FOR YOU SO THAT ALL LINKS ARE
TROJAN & VIRAL SAFE
AND ALSO ALL LINKS 'OPEN TO NEW WINDOW'
UFO Stalker - UFO sighting - Bastrop, Texas
UFO Stalker - UFO sighting - Portland, Oregon
Woodland Hills, CA - Huge Bright Metal Cigar Shaped UFO
UFO Stalker - UFO sighting - San Clemente, CA
Rock Springs, Wyoming City Lights Light Up 10 Objects
NEW UFO VIDEOS
OCTOBER 27-28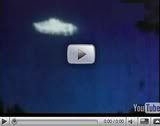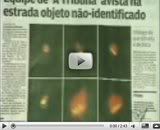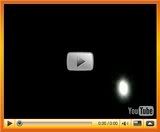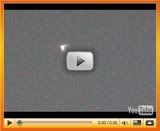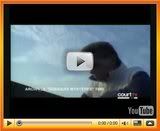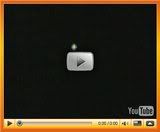 Evolution of Astronauts and UFOs
Schoolchildren investigate 'UFO crash'
History Channel devotes hour to Tinley Park UFO
Did you spot Rutland's UFO?
Robert Barrow: First vs. Fair
MUFON probes light mystery in Erath, Comanche
The Gralien Report: The Tujunga Canyon Contacts
Nuclear Power Plant UFO from Slovenia
Little white boys abduct little green men
Roswell Alien Recovery Footage - Unconfirmed
UFO ERA: Text of the notices posted at Area 51
The Orange Orb: UFO Mania! - Regan Lee
UFO Mystic - Marrs, UFOs & More - Nick Redfern
UFO Mystic: Back To Business - Greg Bishop
Down On The Farm of Intermediate States
Haunted Libraries Around the World
Graveyard Tales:The Thing That Moves At Night
Ghost Adventures: Old Idaho Penitentiary
Robbins to discuss ghosts and hauntings - Bucknell Univ.
Coast to Coast w/ Paranormal Affair author Brad Stieger
Ghost Adventures: Old Idaho Penitentiary
Paranormal investigators share tales of haunted spots - AZ
Teens differ on whether there are ghosts among us
Whales In Space - Creepy Clowns
below is a compilation from Rand at Paranormal Activities
Some of them are absolutely hilarious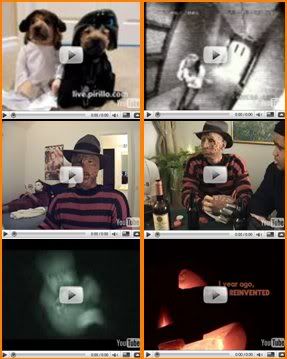 Our Very Own Haunted House - By Brad Steiger
Lisa Waugh-attempt to astral project living spirit form
Witches pardon petition launched
Season of the Spontaneous Investigator
'The haunting' at Caledonia Wine Cottage
Dark curses, friendly ghosts abound on the South Shore
Georgia Aquarium: Is Titanic haunted?
Unlocking Clues Into the Paranormal
Paranormal team goes on the hunt for hauntings
Jeff Tabor & GPS Guided Paranormal Ghost Walking Tour
So you want to be a paranormal investigator
Spooky Haunts and Tales of the Paranormal in Costa Rica
The Orb Is Dead
Paranormal researchers looking to set up Sudbury team
Shadow figure, unknown voices, flying objects - Missouri
Video: Visit ghosts at a Galveston hotel
Strange encounters found at Wesley Building
Glenwood couple hones ghost-hunting skills
Italian Maid Cafe gives off ghostly vibes


Campground Shadow People - True Tales
Eerie Green Sphere - True Tales
Nazareth House Entity - True Tales
Shadows and Ghosts - True Tales

Halloween: Setting A Spooky Table
Halloween Recipe: Coffin Cake
Halloween Recipe: Halloween Punch
Halloween Recipe: Halloween Punch Bowls
Halloween Recipe: Punch Bowl Special FX


Halloween Resources: Pictionary - Halloween Party Game
Halloween Resources: Pin the Nose on the Pumpkin
Halloween Resources: Build a Monster Halloween Game
Halloween Resources: Make a Mummy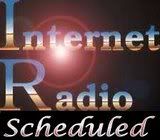 Click on picture for this weeks
UFO, alien & paranormal radio schedule
Radio: Royce holleman w/Nick Redfern - Oct 28
Radio:TOGA Talk All Things Paranormal - Oct 28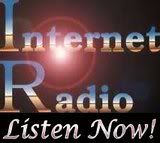 Radio: HER_Kristy Paranormal
Radio: Shadows in the Dark w/ guest Preston Dennett
Radio: Haunted Houses
Radio: massparanormal
Radio: Nancy Matz on Soul Survival
Radio: Spooky Stories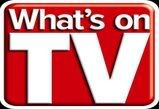 Click TV Guide for all weekly UFO,
alien and paranormal programming

Sci Fi Channel: Schedule - Oct 28
Discovery: A Haunting Echoes From the Grave - 2pm 28th
Discovery: A Haunting Lake Club Horror - 3pm 28th
Science: 'Twin' solar system 'like ours'
Stowaways Revealed on New Horizons Spacecraft
****

****

****

****

Oct Archive
*
Sept Archive
* Aug Archive * July Archive * June Archive