IF IT HIT THE INTERNET TODAY,
YOU'LL FIND IT BELOW
I TAKE THE HITS FOR YOU SO THAT ALL LINKS AREA
TROJAN & VIRAL SAFE
AND ALSO ALL LINKS 'OPEN TO NEW WINDOW'
Fort Erie, Ontario Two Round Stationary Lights Disappear
UFO Stalker - UFO sighting - Birmingham GB
Video: Unknown Object Videotaped in South Central US
UFO Sightings In The Falls
UFO Stalker - UFO sighting - Buffalo, NY
UFO Stalker - UFO sighting - Carpentersville, IL
Lower Sackville, Nova Scotia A Disc Shaped UFO
NEW UFO VIDEOS
NOVEMBER 7-8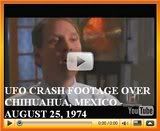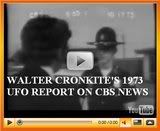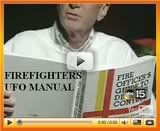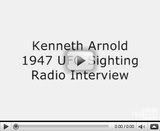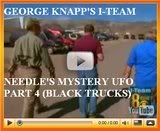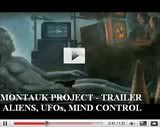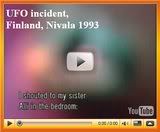 Lamenting the WWN ghetto - Billy Cox - Herald Tribune
UFO and Ghost Hunters - What makes someone an expert?
Whales In Space: UK UFO Flap
Californian provides insights on ET's: Scavengers of Passion
Argentina: A 2003 Exposure to Radiation?
Eyewitness says "I saw a UFO over Mablethorpe beach!"
Proposed future mission to Titan and 'Remote Sensing'
Other Earths, Other Aliens, or Our Own?
UFO Research Queensland: The Truth Is Out There
NASA CoLab to host discussion in search for extraterrestrials
Beam Me Up, Scotty: New UFO Video Depicts Infrared Laser
Southern New York residents stand by 1980s UFO sightings
Who Really Prevents Disclosure?
UFO Conference Looks to Compel Disclosure
Roswell UFO Exhibit
UFO ERA: Reaction to abduction book
UFO Hunters - For Better or For Worse? By Frank Warren
Nick Redfern on Beckley's "Strange Saga"
Gralien Report: Bigfoot, UFOs, and Coast to Coast AM
Legend Tripping with Iowa's Black Angel and Mothman
Above & Beyond: Rosebud...- Paul Kimball
Team looks for haunting evidence at Architectural Museum
Is an Aiken County restaurant haunted?
After aliens, Robbie Williams goes on ghost hunt!
Near-Death Experiences Are Real, Say Scientists
Is That A Compliment? The 'Happy Schizotype' - Regan Lee
My bathroom is a spiritual place
Surprise-based group investigates the paranormal
Scientific explanation of poltergeists
Learn about ghosts in New Jersey
The Phantom Black Cat of Washington
TAPS, Ghost Hunters & Honesty
Ghost Hunters Fallout
UFO and Ghost Hunters - What makes someone an expert?
Investigative medium sees, hears, and talks with ghosts
Haunted Hallways: Ghosts and ghouls in residence
Halloween in New Orleans
Investigating Paranormal Mysteries
2nd Report To Selectmen: Town Hall Haunted - Boston
Most Haunted Places in Italy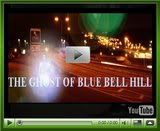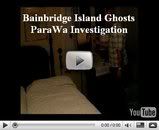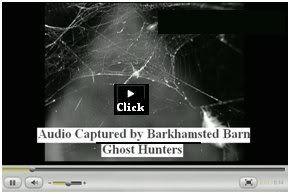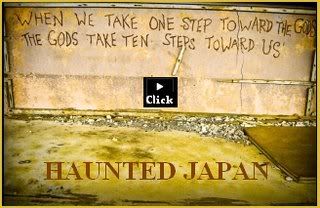 Struck by the Ouija - True Tales
Laughing, Running Ghost - True Tales
Handsome, Angry Ghost - True Tales
Fire Nymph - True Tales
Radio: Truth Beyond Reality - Nov 8
Radio: Pairanormal Ghost Hunting - Nov 8
Radio: Haunting Encounters - Nov 8
Radio: Beyond The Edge Radio - Nov 8
Radio: GCOM ParaRadio - Jewel of the South - Nov 8
Radio: The Paranormal World - Nov 8
Radio: Ghostly Encounters - Nov 8
Radio: LSC Paranormal - Nov 8
Radio: SMP Paranormal Show - Nov 8
Radio: Dreamland - UFOs and ICBMS Nov 8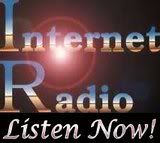 Radio: UFO Paranormal: PORTAL w/ Dr. Vernon Neppe
The Jeff Rense Show w/Brian Vike Of HBCC UFO Research
Radio: Paranormal & Ghosts
Radio: Jaco - Ghosts, UFOs, shadow people
Radio: Ghosts, Spirits & Psychic Phenomena
Radio: Taps Family Radio - The Ghosts of Flight 401
Radio: Parahub Radio w/Brad Steiger
Radio: Ghost Hunters International
Radio: The Paranomaly
Radio: HMPR
Radio: Paranormal and Ghosts
Sci Fi Schedule - Nov 8
The Unexplained: Speaking with the Dead - 3pm Nov 8
Unexplained Mysteries: America's Most Haunted - 4pm Nov 8
Bio: Psychic Kids: The Missing Person - 10pm Nov 8
Bio: Psychic Investigators: River Rat - 11pm Nov 8
Bio:Psychic Investigators:Homestead Horror-11:30pm Nov 8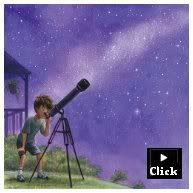 Declaration of Human Rights to be Sent to Space Station
In Their Own Words: Astronauts say "We Went to the Moon"
Are We Close to Finding Dark Matter?
Ice's link to life's origin & anniversary of Big Ear's destruction
****

****

****

****

................

See each month at a glance on one page

...
November
...
October
...
September...August...July...June