IF IT HIT THE INTERNET TODAY,
YOU'LL FIND IT BELOW

I TAKE THE HITS FOR YOU SO THAT ALL LINKS ARE
TROJAN & VIRAL SAFE
AND ALSO ALL LINKS 'OPEN TO NEW WINDOW'
UFO Stalker - UFO sighting - New Paltz, NY
UFO Stalker - UFO sighting - Loleta, Calif
Ramona, California Large Object With Rows Of Lights
Crofton, Anne Arundel County, Maryland Triangular Craft
Bloomington, Indiana Rectangle Shaped UFO
UFO Filmed Over Virginia - Excellent Still Pictures
Lake Worth, Florida Object Lights Up The Sky
Bridlington, North Yorkshire, England 17 Objects
Lancaster, Lancashire, England UK Bright Orange Objects
Campbelltown, New South Wales UFO possibly a triangle
Para Hills, Adelaide, South Australia UFO Sighting
Wyton On The Hill, Huntingdon, Cambridgeshire, England
Cheshire, England-Triangular Diamond UFO
North Yorkshire Moors, England A Cylindrical Shaped UFO
Waterford Ireland A Silver Cylinder Shaped UFO
Belfast Int. Airport, Northern Ireland Ring Shaped UFO
Rapid View, Saskatchewan Ball Of Blue Light
Worthing, Sussex, UK A Bright Orange Object
Toronto, Ontario - Lights Forming A Triangle Shape
UFO: St. Clair River Sarnia, Ontario
Nanaimo, British Columbia UFO Breaks Into Three Parts
UFO photographed in thunderstorm reveals Alien life!
RECENT UFO RELATED VIDEOS




UFO Eye Candy: Flying disc over Argenta, Italy, 2004
UFO ERA: Flying Saucer Review: Harbinson's "Genesis"
Videos: Phoenix Lights Documentary (9 videos)
Testimonies at the fifth Irish International UFO Conference
WhalesInSpace.com on the October 14th UFO Prediction
Lizard Man and Missing Time - True Tales
Vintage U.F.O. -Outer Space! Vintage Album Covers-Regan Lee
UFO Magazine Blog - North and south pole pictures
Strieber vs Pinchbeck and reflections thereon
Secret History: The Lost Archives - Irretrievably Lost

Click on picture below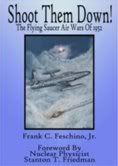 Whitley Streiber & Frank Feschino
Terri Ranier: The Paranormal Journey
The Darkness Which Dwells in the Ambulance Bay
Ghost hunters look at old Bayside mansion
Psychic fails tests
Jake Kotze and Synchromysticism
Haunted:
The Lost Archives - An Unknown Encounter
Ghosts and pumpkins in Victoria
Ghost-hunting groups explore paranormal activity
Haunted Victorian - True Tales
Aokigahara Forest Ghost
Ghosts Caught on Tape - 10 best
Paranormal Sufferings of CJ Motley
Museum included in 'Ghost Stories' film
Dead Men Do Tell Tales
Ghosts: Historical background
Ghosts and the Gospel
Paranormal happenings in Connecticut
Little Ghost Friend - True Tales
Chasing Ghosts on Vancouver Island
Seeking all ghosts - North Carolina
The Top Ten Most Haunted Web Sites
The top 10 ghost hunting movies

Recipe: Tombstone Brownies
Recipe: Teeny Tiny Witches Hats
Recipe: Sweet and Spicy Spider Eggs
Recipe: Tasty Tombstones
Decorations: Cheesecloth Ghosts

OPEN THE DOOR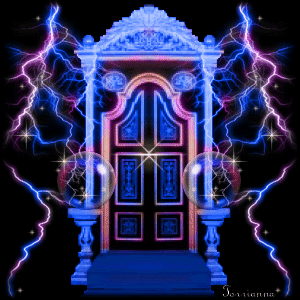 OPEN THE DOOR


Radio: PRRS - Can we talk to the dead - Oct 5th
Radio: The Hauntings - Oct 5
Radio: MASS Paranormal - ghost and hauntings - Oct 6th
Radio: Reincarnation, NDE's, OBE's, Ghosts - Oct 6
Radio: One Step Beyond Reality w/Psychic Sonya - Oct 6
Radio: Capt. Jack with Stephane Wuttunee - Oct 6
Radio: Protection from entities w/ Bruce LaPine - Oct 7
Radio: Michigan Paranormal with MASS Paranormal-Oct 7
Radio: Pet Talk with Tim Link - Oct 7
Radio - All Things Paranormal - Oct 7
Radio: Spirit Finders - Oct 8th
Radio: Paranormal Reality - Oct 9th
Radio: Paranormal Society of PA's Rick Fisher - Oct 9th
Radio: GCOM Para Radio - Oct 10th
Radio: Haunting Encounters - Oct 10
Radio: Beyond The Edge - Oct 11th
Radio: Haunted Hunters - Oct 11
Black Vault - We Are Not Alone - Stephen Bassett
Stephen Bassett The Million Fax on Washington
Dreamland: Soul Connections with Animals
Radio: Joliet Paranormal
Radio: Michigan Paranormal
Radio: Lake County Paranormal
Radio: Famously Haunted - White Noise
Radio: Annette Martin to Appear on the P.O.R.T.A.L.
Radio: Alien Agendas w/ guest James Gilliland
Radio: UFO expert on radio - UK
Radio: Paranormal News w/Bonnie Vent-spirit advocate
Radio: L.A. Steel Show - Paranormal
Radio: Paranormal World
Radio: INsight Paranormal w/Kristen Perkins
Radio: The Paranomaly Radio Network
Review: Ghost Whisperer: Departures and Arrivals!
Review: Supernatural - In The Beginning
New mind set:'The Ex List' and other supernatural shows
Discovery - "A Haunting" Ghost Soldier - Oct 6 3pm
Discovery - "A Haunting" House of the Dead - Oct 6 2pm
"A Haunting" Where Demons Dwell - Oct 7, 2pm
"A Haunting" Hungry Ghosts - Oct 7, 3pm
"A Haunting" Darkness Follows - Oct 8, 2 pm
"A Haunting" The Attic - Oct 8, 3pm
"A Haunting" Gateway to Hell - Oct 9, 2pm
"A Haunting" Dark Forest - Oct 9, 3 pm
"A Haunting" A Haunting in Florida - Oct 10, 2 pm
"A Haunting" Fear House - Oct 10, 3pm
Video Clip: Stargate Atlantis all new on October 10th
The Haunted Mansion: ABC Family Oct. 19 thru the 31st
New Clip From Ghost Hunters
Psychic Investigations: 25 Video clips
Paranormal Zone - 12 Video Clips
Meteorites Could Preserve Evidence of Alien Life
Was Life on Mars Extinguished Prematurely by a Huge Impact?
****

****

****

****

September Archive
*August Archive *July Archive *June Archive