IF IT HIT THE INTERNET TODAY,
YOU'LL FIND IT BELOW
I TAKE THE HITS FOR YOU SO THAT ALL LINKS ARE
TROJAN & VIRAL SAFE
AND ALSO ALL LINKS 'OPEN TO NEW WINDOW'

UFO Stalker - UFO sighting - Scranton, PA
UFO Stalker - UFO sighting - Reading, PA
UFO Stalker - UFO sighting - Malaga, ES
Kangaroo Ground Victoria, Australia Oval Shaped Green Object
Residents Report UFO Sightings
Mississauga, Ontario White Bulging UFO
NEW UFO VIDEOS
OCTOBER 11-12








"UFO Hunters" TV shoot: Glenn Campbell's (60)Photo Gallery
UFO Eye Candy: UFO over Washington
Newcomer's club to visit Shag Harbour UFO museum
UFO Magazine Blog - Bill Nye: Analogous Maladroit!
BREAKING NEWS:Brookhaven Lab Report is a Hoax!
Local chapter of MUFON investigates area UFO sightings - AR
Knox County man is eye in sky for strange sightings
The Debris Field: The Finch has Landed - Lesley
Mystery over UFO sightings deepens
The Orange Orb - On-line UFO Course
Light shed on the Meath UFOs
Disclosure: Outside Looking In
Greg Taylor interviews Michio Kaku - Impossible Science
UFO ERA: Info on flying saucer conspiracy book
UFO footage in Davao, Phillipines
UFO footage over San Antonio, Texas
UFO footage over the U.S.
UFO footage in Dufermline, Scotland
UFO Hunters on Tikaboo Peak: Part I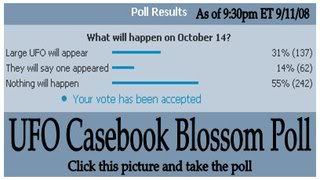 Paranormal Phenomena: The Houdini Séance
Ghost hunters in action
Terri Rainer: Cute Ghosts and Dark Entities
Ghost hunting in England
Phantasm Or Crypt? - Rochester Paranormal
Haunted Inn
Haunted Boston
The haunting: Ghost causes havoc on film set
Full Moon Blue Man - True Tales
More lore, ghosts, demons and frights
Local ghost specialist lifetime of investigating the paranormal
Twilight Games - True Tales
Stay in one of Britain's most haunted hotels
Streetlight Ghost - True Tales
Ghosthunter, author speaking at Clyde
library
Ghost stories, gila monsters and more at Utah state parks
'Haunted America': Religion Briefs
Spectre sport
Local haunts - Vermont paranormal investigators
Grab your flashlight and get in on an Alabama ghost hunt
'Spirit of the season' piques curiosities about the paranormal
The Paranormal Show - Campbell House Museum - Canada
PARANORMAL VIDEOS






Recipe: Orange Jack-O-Lanterns
Recipe: Pan de Muerto
Recipe: Peanut Butter Aliens
Recipe: Popcorn Ghosts
Halloween Jokes
Decorations: Hall oween Flags and Banners
Decorations: More Power, Igor!
Decorations: Decorating Your Car for Halloween
Decorations: Lights Brighten Up The Night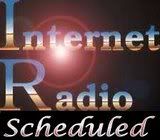 Click on picture for this weeks
UFO, alien & paranormal radio schedule

Radio: Paranormal 101 - Oct 12
Radio: UFONAUT - Oct 12
Radio: The D.A.R.K show - Oct 12
Radio: Beyond Logic - Oct 12
Radio: Ghosts & the paranormal - Oct 12
Radio: ISIS Paranormal w/polygrapher - Oct 12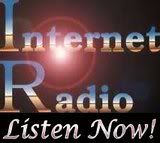 Radio: LSC Paranormal w/guest Bill Metz
Radio: Lake County Paranormal
Dreamland: William Henry with James Gilliland
Radio: Haunted Hunters
Radio: Michigan Paranormal
Joliet Paranormal Radio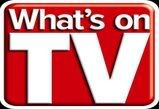 Click TV Guide for all weekly UFO,
alien and paranormal programming
Sci Fi Channel: Schedule for Oct 12
History Channel: Last Days on Earth - Oct 12, 10pm
Bebo Makes Interstellar Contact!
Scientists find "Goldmine" in understanding alien life
****

****

****

****

September Archive
*August Archive *July Archive *June Archive