IF IT HIT THE INTERNET TODAY,
YOU'LL FIND IT BELOW

I TAKE THE HITS FOR YOU SO THAT ALL LINKS ARE
VIRAL SAFE
AND ALSO ALL LINKS 'OPEN TO NEW WINDOW'

UFO Stalker - UFO Sighting - Maynard, ARK
Peru: Possible UFO Over Cuzco
NASA solves Ribble Valley UFO mystery
UFO Stalker - UFO sighting - W. Vancouver, BC
Weird Radar Images Are Geese - This is neat!
Flintshire Mayor sees UFO-Cumbrian police investigate UFO
UFO Sighting Reports
UFO Media: It Doesn't Mean Little Green Men - Joseph Capp
Monsignor Corrado Balducci Passes Away
MIT: How Would Extraterrestrial Astronomers View Earth?
SIU News: Update on Marley Woods
Paradigm Research Announces the Million Fax on Washington
UFO on the Roof - True Tales
Solar system formation: tools to search for ET life
UFO Mystic - UFO Propulsion - Nick Redfern
Daily Grail - News Briefs - Oct 3
Flying UFO car for sale on Ebay
Bonny Rushbrook: Mothman Festival in Point Pleasant
Videos: Close encounters - Making extraterrestrial contact
Dan Terry's New Ghost Book To Debut At Sullivan Art Fair
Oahu's Most Haunted Places
Author explains why the Tonawandas are so spooky
A night at the museum - Louisville Ghost Hunters Societ
Rev. Michael Beckwith Orb Photo
The Many Secrets Of Top Private Paranormal Investigators
Valentown Museum Spooktacular 2008
Chad Lewis describes experiences with the paranormal
Video: Old hospital Ghost boy
Lorraine Warren to speak in Southbury
'Necropolis' houses a paranormal criminal
Freaky Friday - Ghostly Lights
How to contact a real ghost through black magic spells
More Citrus Heights Ghosts - True Tales
Paranormala: The Tale of The Chinese Wildman
Class will cover ghost huntings and techniques
Walking Tree - True Tales
The House of the Ghosts
Videos: Most Haunted Live - Gettysburg Ghost Stories
Ghost adventures begins October 17th - Trailer
Recipe: Eggy Eyeballs
Recipe: Wolfman Cake
Recipe: Witches Snack Hats
Recipe: Smashed Thumbs w/ Dipping Sauce
Halloween Yards: Doorways of Doom
Halloween Yards - Creepy Cobwebs
OPEN THE DOOR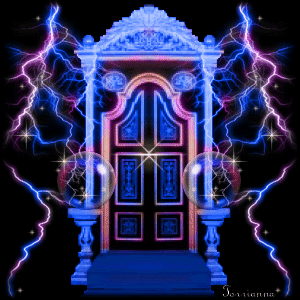 OPEN THE DOOR


Radio: Famously Haunted - White Noise - Oct 3rd
Radio: Annette Martin to Appear on the P.O.R.T.A.L. - Oct 3
Radio: Alien Agendas w/ guest James Gilliland - Oct 3rd
Dreamland: Soul Connections with Animals - Oct 4th
Radio: Joliet Paranormal - Oct 4th
Radio: Michigan Paranormal - Oct 4
Radio: Psychich Channeler Michele Meiché Ph.D.- Oct 5th
Radio: The Hauntings - Oct 5
Radio: MASS Paranormal - ghost and hauntings - Oct 6th
Radio: Reincarnation, NDE's, OBE's, Ghosts - Oct 6
Radio: One Step Beyond Reality w/Psychic Sonya - Oct 6
Radio: Capt. Jack with Stephane Wuttunee - Oct 6
Radio: Protection from entities w/ Bruce LaPine-Oct 7
Radio: Pet Talk with Tim Link - Oct 7
Radio - All Things Paranormal - Oct 7
Radio: Paranormal Reality - Oct 9th
Radio: Paranormal Society of PA's Rick Fisher - Oct 9th
Radio: UFO expert on radio - UK
Radio: Paranormal News w/Bonnie Vent
Radio: L.A. Steel Show - Paranormal
Radio: Paranormal World
Radio: INsight Paranormal w/Kristen Perkins
Radio: The Paranomaly Radio Network
Radio: What is the real UFO Space Alien(Luciferian)reality
Radio: Paranormal Reality - demons and ghost talk
Radio: Paranormal and Ghosts talk
Discovery: A Haunting" Echoes from the Grave - Oct 3 3pm
Discovery: A Haunting" The Haunting of Summerwind-Oct 3 2pm
Psychic Investigators: How Dark the Woods - Oct 4, 11:30pm
Psychic Investigators: Lynsey Quy - Oct 4, 11pm
Discovery - "A Haunting" Ghost Soldier - Oct 6 3pm
Discovery - "A Haunting" House of the Dead - Oct 6 2pm
New Clip From Ghost Hunters
Psychic Investigations: 25 Video clips
Paranormal Zone - 12 Video Clips
Hubble's Heritage - Another Milestone
The Telescope Has a Birthday Party
Best Ground-Based Image of Jupiter — Ever!
Aviator Steve Fossett's wreckage found
Does U.S. Have the 'Right Stuff' to Put an Astronaut on Mars?
****

****

****

****

September Archive
*August Archive *July Archive *June Archive