IF IT HIT THE INTERNET TODAY,
YOU'LL FIND IT BELOW


Obama to get help from UFO and Prophet Yahweh!
BIG DAY FOR THE MoD
SEE IT ALL BELOW IN UFO/ALIEN ARTICLES
I TAKE THE HITS FOR YOU SO THAT ALL LINKS ARE
TROJAN & VIRAL SAFE
AND ALSO ALL LINKS 'OPEN TO NEW WINDOW'

UFO screengrab from highway webcam, Wales, England
UFO Stalker - UFO sighting - Wyndmoor, PA
UFO Stalker - UFO Sighting - Copperas Cove, Texas
UFOs over Birmingham and the Black Country
Meteor rocks NT in blaze of light
Couple spot UFO above Forest - Hampshire
Police saw UFO over Manchester
UFO Stalker - UFO sighting - Oxford Valley, PA
The Debris Field - The Thing - Lesley
THE MoD RELEASE MORE FILES FOR OCTOBER 2008
Video: Dr. David Clarke at The National Archives - UK
UFO sightings, 1986 - 1992 -UK
No Roswell, It's Not A UFO…But It Is Sarah Palin
UFO's for Obama
MoD bans crop circle photos over UFO fears
Alien encounters in Midlands revealed in UFO file
Thatcher and Haughey were warned of UFO attack
MoD: Jet landing at Heathrow had 'near miss with UFO'
Videos: The Day the Earth Stood Still & Dec 2008 Trailer
Videos: Earth Versus the Flying Saucers
The UFO Files: Alien Encounters - Picture
AP: Britain releases UFO files, dispels some mysteries
4,500 pages that were reported from 1986 through 1992
The truth is out there now - 10 short briefs on MoD releases
UFO sighting comes to light - white suited aliens
Five short briefs sightings and encounters from the MoD
Odd, intriguing and alarming UFO files released
MoD Versus MoD
What Can Bring Us Together? Aliens!
UFO picture is best proof yet
The Inversion of Material Invasion - Pt 2-Intangible Materiality
Signals from space - What if?
UFO Disclosure: Critical consideration and Worldviews
Area 51- By io9: Nevada's Alien Mythology Gets Recreated
Aliens are coming. No, it's really true this time. I'm serious
Marley Woods - Multiple witnesses of structured object
Does America Really Want To Know? - Steve Bass
It came from outer space
Dream Gems: Aliens - October 19, 2008
UFOs, alien abductions & Tina Turner feature in secret files
Children of the Singularity - Mac Tonnies
Paranormal Activities: The Yowie - Rand
How to build a UFO-a conversation online with Luke Fortune
Predictions, Collective Consciousness and Ripples in Time!
Mothman, other legends featured in new book
The Orange Orb: Sunday Orb - Regan Lee
UFO Magazine Blog - Inveterate Itinerate Invertebrates
Sleep Paralysis- Aliens
Encounters With The Unexplained: Phantom Passengers
Legendz seeks answers to weird occurrences
Orbs Paranormal Activity in Condemed Farm House Real?
Psychic Waves - A Look at Paranormal Phenomena
'Ghost Hunter' speaks about past paranormal experiences
Mothman, other legends featured in new book
The Saturday Strangeness - A gaggle of ghosts
FBI psychics turn up face of maddy killer
How to explain mediums - Anthony North
Tales of the Ouija - Paranormal Phenomena
Smithsonian Ghosts Orbs and Lots of Bones
Gold Rush Ghosts Saga: A Haunting in Arnold
Clairvoyant psychic visits Taunton High School
Beware: The Ghosts of Carolina are coming
Ghosts, ghost towns, ghost chasers and more
Haunted Montana: Ghosts in the Big Sky State
The man who tried to scare the pants off of America
PAPS: Destination Truth: Sci-Fi Channel Show
Paranormal Activities: The Yowie - Rand

Saved by Pure Voice - True Tales
Halloween's Breakfast of Champions-Season of Shadows
Mysterious Author and Book - True Tales
Shadow Person Attack - True Tales
Alien Hair Treatment - True Tales
Note from a Dead Man - True Tales
True Ghost Stories - Part Two
Recipe: Bubbling Cauldron
Recipe: Bride of Frankenstein Treats
Recipe: Haunted Taco Tarts
Recipe: Haunted House Cupcakes

Halloween Resources: The Fog Machine Store
Halloween Resources: Pumpkin Carving Tools
Halloween Resources: Halloween Scary Ideas
Halloween Resources: Halloween center pieces
Halloween Resources: Halloween News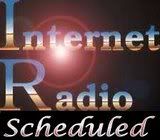 Click on picture for this weeks
UFO, alien & paranormal radio schedule


PLEASE LISTEN UP
Nobody contends with James Randi without our support. Please make a point of being present at this radio program when it airs on the 24th. I'm sure that Nick Redfern will handle it well on his own but our presence will certainly not hurt. Our input in chat may become pertinent. Please note (as stated in link) that the chat will be held at White Noise and not BlogTalk
Radio: Paranormal Night with James Randi and Nick Redfern -Oct 24th
Radio: SWOGC Live - Orbs - Oct 20
Mass Paranorma - Oct 20
Radio: Parallel Worlds - Oct 20
Paranormal Radio - PScience with Marie D Jones - Oct 20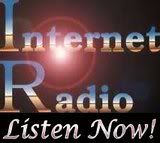 The Paracast - with Sian Thomas (Siani) from Strange Days
Radio: Paranormal 101 - w/guest Dougie Slap
Radio: Anything Paranormal
Radio: The D.A.R.K show
Radio: Age of Spirit - Conversations with Rick Hayes
Radio: ISIS Paranormal w/author Marie D. Jones
Radio: TheUnexplainedWorld - Paranormal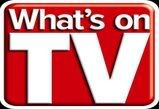 Click TV Guide for all weekly UFO,
alien and paranormal programming


Sci Fi Channel: Schedule - Oct 20
Ghost Adventures - Bobby Mackey Music World - 20th 11pm
History:The Haunted History of Halloween - 20th 11pm
Fermi Telescope-First Big Discovery: Gamma Ray Pulsar
The Great Worldwide Star Count
Have Traces of Cosmic Strings Been Found? "Yes"
****

****

****

****

Oct Archive
*
Sept Archive
*Aug Archive *July Archive *June Archive