IF IT HIT THE INTERNET TODAY,
YOU'LL FIND IT BELOW
I TAKE THE HITS FOR YOU SO THAT ALL LINKS ARE
TROJAN & VIRAL SAFE
AND ALSO ALL LINKS 'OPEN TO NEW WINDOW'



UFO Stalker - UFO sighting - Bonham, Texas
UFO Stalker - UFO sighting - Yellowknife, NW Territory, Can
UFOs Over Ajax Or Pickering, Ontario
UFO Brampton, Ontario Directly Underneath Aircraft
UFO A Silver Metallic Cigar Shaped Over Mckinney, Texas
Indianapolis, Indiana Two Round Amber Colored Spheres
Lake Murray Dam Columbia, SC Football Field Sized UFO





UFO Eye Candy - UFO over Las Vegas, Nevada, Jan, 2007
UFO Disclosure: Critical consideration and Worldviews
UFOs and the Military Bases
Nasa hacker loses second Home Office appeal
Alex Jones is Completely Screwed Up
Address for tomorrow's L.O.W.F.I lecture
Ralph Lael's "Alien Muppet": Where is He Now?
Obama Isn't the Only Candidate with Alien Ties
Int. UFO Congress: 2009 UFO Conference - Laughlin, NV
Blossom Goodchild's Heartfelt Apology - The Spirit Guide
UFOs, the AISS:Air Force Interest After Blue Book
Whales In Space: New Gnome Sighting
Are UFOs buzzing nuclear weapons?
When the aliens came for rain

Identifying Hostile Entities and Dealing With Them
Military community forms paranormal investigation group
Spectral Review: The Grand Theatre
14 yr old tells his story: Ghosts At My Grandmothers House
Do Ghosts Really Exist? What Are These Photographs?
Staten Island mansion inspires ghost tales
Cup of hope: With a side of the paranormal
Ghost-hunting is big and easy in Big Easy
Paranormal Paradigm: So much to see, so much to do!
Ghosts in Old Faithful Inn
The Ghosts of Lady Elliot Island
The Lost City Of Tryon - Rochester Paranormal
Haunted: The Skirrid Mountain Inn of Wales, UK
Paranormal group says inn is haunted - Charlestown
Ghosts, ghost towns, ghost chasers and more
2008 Arkansas Paranormal Fair
West Overton, Nemacolin sites for haunted tours
Take a walk on the ghostly side
Stories of paranormal, hauntings abound in Enid
Out There this week - Denver
Paranormal group to participate in Angel Mounds
From halls of power, fascination with ghosts continues
Walking with the ghosts of Selma
Talk of the Town: Ghosts or ghouls or just plain paranoia?
Darkness, ghosts and Frankenstein
Time of year for ghosts, gourds, games, goodies
Ghost Adventures wallpaper
West Overton, Nemacolin sites for haunted tours
Bump in the night at Old North State Winery and Brewery
Halloween Haunting - Marco Island Florida Ghost Tales
Spookfest feature N.H. ghosts
Haunting buzz - Conneaut Lake Park
Ghost hunting groups take turns exploring unexplainable

Interesting Video
Ghost Adventures when they were with SciFi

Travel Channel's Ghost Adventures coming - Oct 24th

Sci Fi's Ghost Hunters - coming Oct 22nd

"The Ghost Hunter" - The Story

Chanting Reaper - True Tales
Halloween at KillerPumpkins - Season of Shadows
Haunted Victorian - True Tales
Cornstalks for the Haunt - Season Of Shadows
Lizard Man and Missing Time - True Tales
Little Ghost Friend - True Tales
Recipe: Halloween Window Cookies
Recipe: Halloween Haunted House
Recipe: Green Meanies
Recipe: Gobbler Cookies
Recipes - Vampire Punch

Halloween Resources: Halloween in Las Vegas
Halloween Resources: Halloween Cards
Halloween Resources: Halloween 101
Halloween Resources: Halloween Toy Collector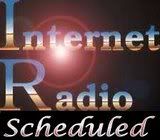 Click on picture for this weeks
UFO, alien & paranormal radio schedule


Radio: Anything Paranormal - Oct 19
Radio: The D.A.R.K show - Oct 19
Radio: Age of Spirit - Conversations with Rick Hayes-Oct 19
Radio: ISIS Paranormal w/author Marie D. Jones - Oct 19
Radio: TheUnexplainedWorld - Paranormal - Oct 19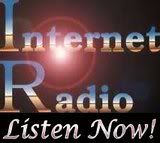 Radio: Joliet Paranormal
Radio: PairaNormal
Radio: After Dark
Radio: Live Paranormal Investigation
Radio: The UFO Synopsis Guest Philip J. Imbrogno
Radio: P.O.R.T.A.L guest Echo Bodine
Radio: UFO undercover - Dee Andrew
Radio: Ohio Paranormal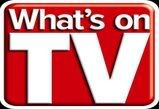 Click TV Guide for all weekly UFO,
alien and paranormal programming


Sci Fi Channel: Schedule - Oct 19
ABC Family: The Haunted Mansion - Oct. 19 thru the 31st
Discovery: Investigation X UFO Outbreak - 19th 2am
Travel Channel: Ghost Adventures - 11pm 19th
Mars Science Laboratory Is Biggest Ever, Looks Like UFO
****

****

****

****

Oct Archive
*
Sept Archive
*Aug Archive *July Archive *June Archive