IF IT HIT THE INTERNET TODAY,
YOU'LL FIND IT BELOW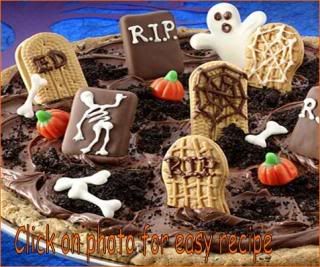 I TAKE THE HITS FOR YOU SO THAT ALL LINKS ARE
TROJAN & VIRAL SAFE
AND ALSO ALL LINKS 'OPEN TO NEW WINDOW'

UFO Stalker - ufo sighting - Barrie, Ontario - Canada
UFO Stalker - UFO sighting(s) - Shenandoah Nat. Park, VA
Rolla, Missouri Amber Colored Lights
UFO Over the Lake Murray Dam?
UFO spotted over Grantham's Area 51
Weekly Sighting Reports: 10-23-08
NEW UFO VIDEOS
OCTOBER 22-23









Encounters With The Unexplained: Radar Visuals - UFOs
Revising UFO History - Foo Fighters, balls of light?
The Debris Field - The Daily Circus - Lesley
UFOs? Extra-Terrestrials Visiting the Earth?
UFO believer headed to Frostburg
Opening to Celestial Energies: Ending the Fear of ETs
Gralien: Alien invasion-how you might not have expected it
Gralien: Alien Charlatanism and the Web of Disbelief
UFO(s) Footage over Los Angeles
VIDEOS: UFO footage over Providence, Rhode Island
VIDEOS: UFO footage over Rhode Island
VIDEO: UFO footage over Maryland
VIDEO: UFO footage October 2008
VIDEO: Unknown UFO Footage over U.S.
VIDEO: UFO footage over Seoul, Korea
VIDEO: UFO footage over Roberts County, South Dakota
VIDEO: UFO footage over Italy
Heavy Stuff: Can the collective dead of humanity evolve?
Encounters With The Unexplained: Houghton Mansion
Finding the normal in the paranormal
Searching for the Unexplainable
Ghostly goings-on at the Lizzie Borden B&B
Nights were never this frightening
Paranormal investigator to host web chat
Couple's tours focus on history, paranormal activity
Local winery certified haunted by ghosts hunters
Living with Ghosts
Pittsburgh investigates, teaches about 'the paranormal'
Whitehouse serving up scares for Halloween
Indicators of the presence of ghosts
Paranormal Phenomena: Unexplained face
Investigating paranormal phenomena in South Jersey
Haunted: The Marlborough Head of Rochford, Essex, UK




True Tales: Dream Warning
True Tales: Mysterious Stigmata Lady
True Tales: Ghost of a Dog
True Tales: Pre-Birth Angel Talk
Recipe: Marshmallow Monsters
Recipe: Charmed Circles
Recipe: Cheesy Bat Biscuits
Recipe: Chocolate Halloween Ice Cream Sandwiches
Recipe: Cobweb Cups

Halloween Resources: The Halloween Connection
Halloween Resources: Halloween Links
Halloween Resources: Halloween in Pahrump
Halloween Resources: Halloween Graveyard
Halloween Resources: Haunted House List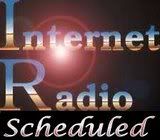 Click on picture for this weeks
UFO, alien & paranormal radio schedule


PLEASE LISTEN UP
Nobody contends with James Randi without our support. Please make a point of being present at this radio program when it airs on the 24th. I'm sure that Nick Redfern will handle it well on his own but our presence will certainly not hurt.Our input in chat may become pertinent and please note (as stated in link) that the chat will be held at
White Noise
and not BlogTalk.
Radio: James Randi and Nick Redfern - October 24th
Paranormal Radio - Capt Jack w/James Gilliland - Oct 23
Radio: CCSC - Corpus Christi - Oct 23
Radio: THE AARF show- Oct 23
Radio: Paranormal Reality - Oct 23
Radio: CJ EVP CC Carole "The Huntress" - Oct 23
Radio: The Paranomaly - Oct 23
Radio: Paranormal Speakers - Oct 23
Radio: PRRS - Pre-Investigation show - Oct 23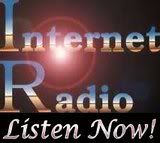 Radio: A Global Focus w/Nadine Lalich Alien Experiences
Radio: Oklahoma Ghost Stories
Radio: EVP and the Paranormal
Radio: Brad Steiger, Founding Father of the Paranormal
Radio: Official Disclosure with Stephen Bassett
Radio: Joliet Ghost Hunters Society
Radio: Haunted Southern Nights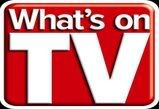 Click TV Guide for all weekly UFO,
alien and paranormal programming
Sci Fi Channel: Schedule - Oct 23
Discovery: A Haunting Echoes of the Past - 23rd 2pm
Discovery: A Haunting Stalked by Evilt - 23rd 3pm
India's Chandrayaan-1 On Its Way to the Moon
Scientists Erase Specific Memories in Mice
****

****

****

****

Oct Archive
*
Sept Archive
* Aug Archive * July Archive * June Archive