.
IF IT HIT THE INTERNET TODAY,
YOU'LL FIND IT BELOW
.
I TAKE THE HITS FOR YOU SO THAT ALL LINKS ARE
TROJAN & VIRAL SAFE
AND ALL LINKS OPEN TO NEW WINDOW

CANADA
Uxbridge, Ontario Bright Light Revealed A Grey Object
UNITED STATES
Russell, Sheboygan County, Wisconsin A Gray Silver UFO
Corvallis, Oregon UFO Falling Comes To A Hover
Freeport, Illinois UFO
Atascadero, California A Bright Stationary Light
Yuma, AZ Naval F4 Fighter Pilot Watches From His Home
UFO Stalker - UFO Sighting - Apalachacola, FL - Mar 17, 09
UFO Stalker - UFO Sighting - Danville, CA - Mar 20
UFO Stalker - UFO Sighting - Kingston, GA Mar 20, 09
UFO Stalker - UFO Sighting - Bellingham, WA - Dec 16, 08
WORLD
Weekly Sighting Reports - Mar 9, 2009
Exeter, South West UK A Series Of Small Orange Orbs
Gainsborough, Lincolnshire: Three Orange Yellow Lights
Farsley, Leeds, West Yorkshire: Bright Orange/Red Object
Lockerbie, Scotland Five Orange Lights
Willich, Germany, Krefeld, British army living quarters
Romford Essex UK A Huge Bright Orange Light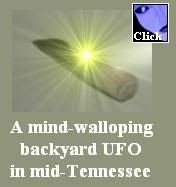 Time for a Senatorial Probe into the Ike-in-a-Can Story
The following 12 articles are all related to the MoD's release

Third instalment of Uk UFO Files by MOD available
UFO files reveal close encounter
Close encounters of Pitlochry kind
Almost 1,200 mysterious sightings between 1987 and 1993
Alien 'spoke of crop circles'
New UFO secrets are revealed in MoD files
British defence ministry briefed on UFO sighting
Is that a flying saucer? No, it's a stealth bomber
UK ministers were alerted to Perthshire sighting of UFO
Huddersfield UFO sighting in secret Ministry of Defence files
Norfolk UFO report revealed
UFO alien sketches include banana with dangling limbs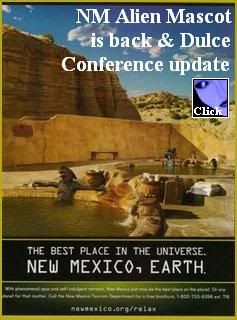 A MUST READ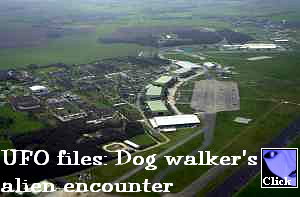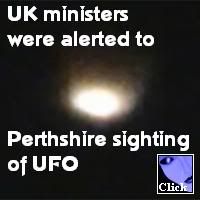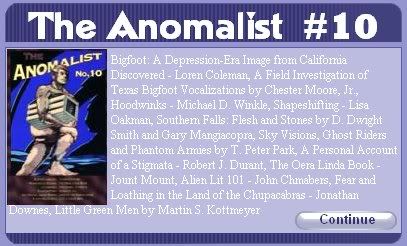 Braco: The Lineage of a Super-Healer
Braco: Mystery healing gaze causes miracles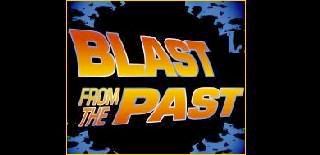 1979 Russian Cosmonaut Sees UFO
Peru-Blue, Transparent Tubes Contact Water - 1979
M-type stars close to Earth and Mars' salty liquid water
The Water Gods: Bigfoot, Fairies, and UFOs
Used CZ Book Sale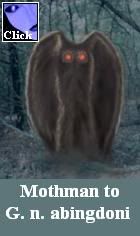 Radio: UFONAUT - Mar 22
Dreamland w/J. Allan Danelek - Mar 21
The Paracast w/Mike Clelland - Mar 22
Coast to Coast: Mar 22 - George Knapp w/John Lear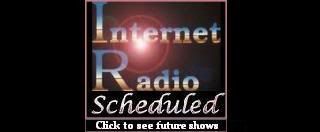 Coast to Coast: Mar 22 - Mar 27
Coast to Coast: George Noory w/Jim Elvidge - Mar 25
Coast to Coast: George Noory w/Linda Moulton-Howe - Mar 26
The Paracast w/ Robert Hastings - Mar 29
The Paracast w/Ed & Kris Sherwood - Crop Circles - Apr 12
The Paracast w/ Dr. R. Haines with NARCAP - Apr 5

Sci Fi Schedule - Mar 22
Sci Fi Schedule - Mar 23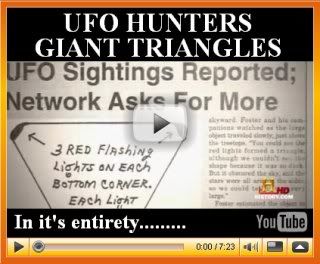 ****

****

****

****

..................
See each month at a glance on one page
....................
Dec
...
Nov
...
Oct
...
Sept...Aug...July...June