.
IF IT HIT THE INTERNET TODAY
,
YOU'LL FIND IT BELOW
.
I TAKE THE HITS FOR YOU SO THAT ALL LINKS ARE
TROJAN & VIRAL SAFE
AND ALL LINKS OPEN TO NEW WINDOW

Light in the sky is not a UFO!
Couple see UFO off Herm
UFO Stalker - UFO sightings - Prescott, AZ
UFO's in the Sky? Probably a Comet - Waukesha County, WI
UFO Stalker - UFO Sighting - Summerland, BC - Canada
UFO in Bosnia Again, Photographed Above Mostar
MUFON Report 15686
This report below mentions the one above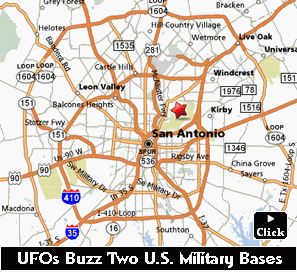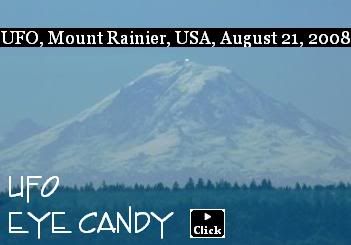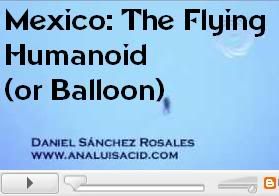 Italy: Air Force Head says UFOs possibly ET craft
A treatise on UFO disclosure, US economy, & doing our part
I-Team: UFO Watchers Wonder What Obama Admin Will Reveal
Quantifying the number of alien civilizations
Daily Grail: The Saucer Fleet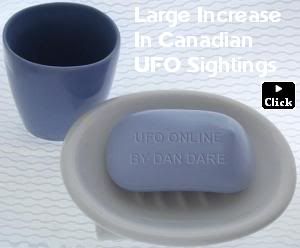 Click here below to get information on the
February 28th - 8th Annual Reenactment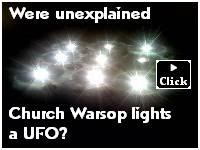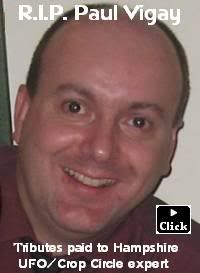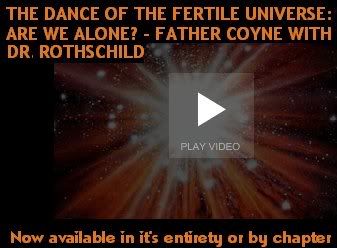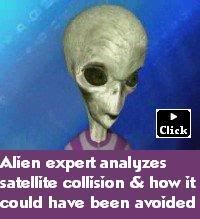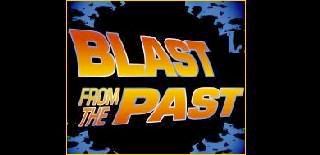 UFO ERA: The Human Mutilation Factor - by Don Ecker-no date
Dome shaped Object Hovers - 1968
The Buff Ledge Camp Abductions - 1968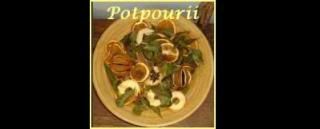 The Psychology of Facebook Profiles
Daily Grail: News Briefs 25-02-2009
Daily Grail: News Briefs - Feb 24
Daily Grail: A Second Sphinx?
Rochester Paranormal: Calling Card From Beyond
Your mind can play weird tricks on you
Alien Life: The golden records
A Message from the Arctic Plains of Mars: A Prayer for Earth
A Night At Paranal, Chile: World's Observatory Headquarters
Humans turning Indonesian rainforest into a tinderbox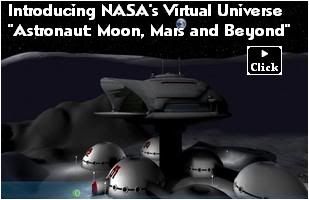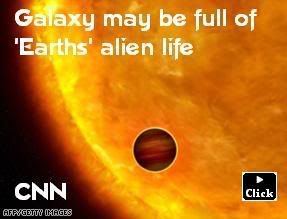 Radio: Capt'n Jack w/Malcolm Robinson - UFO Congress
Radio: Through The Keyhole w/Richard Dolan/Peter Robbins
Radio: Voice of the People with guest Dr. Jesse Marcel, Jr.
Radio: Appalachian Apes - Bigfoot in the Eastern States
The Paracast with Richard Dolan
UFO Undercover Guest Grant Cameron
Paranormal Radio's Capt'n Jack with David Sereda
Ann Druffel Pt2: This week on BoA - Preview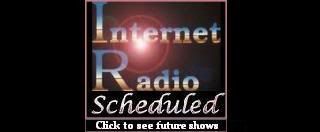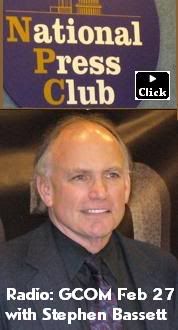 The Paracast with Stephen Bassett - Mar 1

Sci Fi Schedule - Feb 25
History: UFO Hunters: Area 51 Revealed - 10pm Feb 25
History: UFO Hunters: Abductions - 11pm Feb 25
Sci Fi Schedule - Feb 26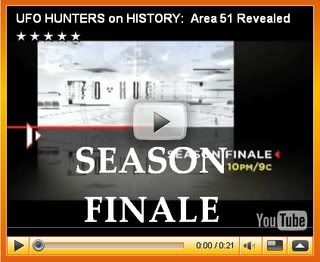 ****

****

****

****

..................
See each month at a glance on one page
....................
Dec
...
Nov
...
Oct
...
Sept...Aug...July...June