.
IF IT HIT THE INTERNET TODAY,
YOU'LL FIND IT BELOW
.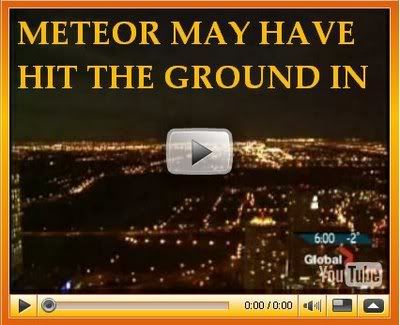 I TAKE THE HITS FOR YOU SO THAT ALL LINKS ARE
TROJAN & VIRAL SAFE
AND ALL LINKS OPEN TO NEW WINDOW
Fireball/Meteor Seen From Northern Montana
Sulphur, LA UFO Has People Walking Out Of Their Home
Sum mer Village Of Gull Lake In Alberta Fireball/Meteor
Edmonton, Alberta Fireball/Meteor Sighting
Meteor/Fireball Sighting Over Edmonton Alberta, Sask
Dalmeny, Saskatchewan Fireball/Meteor
Rush Lake, Sask - Fireball/Meteor Lights Up The Entire Area
North Battleford, Saskatchewan Fireball/Meteor
Near Saskatoon, Saskatchewan Fireball/Meteor
UFO over Oak Island, Nova Scotia
UFO Stalker - UFO Sighting - Warren, Ohio
UFO Stalker - UFO sighting - Houston, Texas
UFO Stalker - UFO sighting - Philadelphia, PA
UFO Stalker - UFO sighting - Valley, Alabama
Weekly Sighting Reports: 11-20-08
UFO Stalker - UFO sighting - Whitnash, England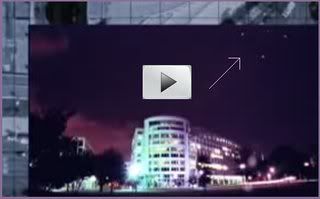 Above: The UFO America team travels to Washington D.C. to meet with former Air Force One engineer, Wilbur Allen who claims to have photographed UFOs flying over the US Capitol Building on July 16, 2002.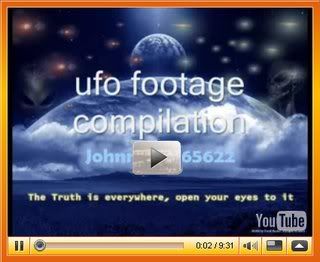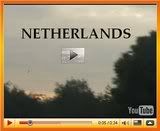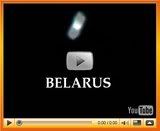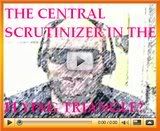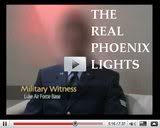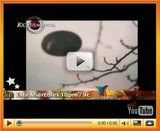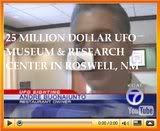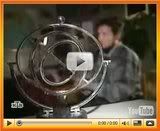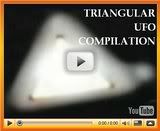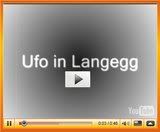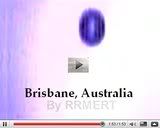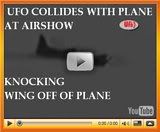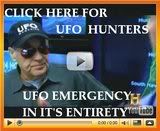 The Man Who Wasn't There: Newhouse
The Ufologist: Ufology vs The Digital Age
How to respond to signals from extraterrestrial intelligence
The 30 greatest conspiracy theories - part 1
The StarPeople: Unfolding extraterrestrial reality
The Relativity of Strangeness - Intangible Materiality
October and November UFO Sightings in Stephenville, Texas
MUFON names director for South Dakota
Alien Realities: First confirmed images of exoplanets
British PM comments on NASA hacker Gary McKinnon
STEPHENVILLE AGAIN! Leaves Witnesses Stunned!
Hotel Mead's grand reopening source of UFO sightings
Technical Theory That Fits UFO Claims, Flight Behaviour....
And if the Source of that Still Small Voice is ET Intelligence...
The StarPeople: Who Prevents Disclosure
Intelligence Community shaken, not stirred
UFO ERA: Budd Hopkins with update on alien implants
C.B. Scott Jones on UFO Disclosure - Austin, November 25th
The Flying Saucers are...Not Welcome in Florida!
Monterey Bay Underground UFO Base
Watch The Skies!
Conversation with Dr. Steven Greer
Teenagers spot UFOs over Woodloes
Naveed's Realm: Scapegoat or Truth
Daily Grail: News Briefs 20-11-2008
Daily Grail: News Briefs 21-11-2008
Dr Lynne Kitei visits The Paranormal Cafe
UFO involved in a dramatic incident on May 2-Birmingham UK
Plans In Place For Puerto Rico UFO Airport - Spoof
"Scopes" Redux, Anyone? Part 1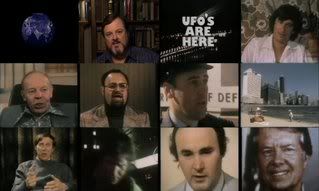 Click on the picture above for the videos



These are classic documentary films from 1977 & 1979 with rare footage featuring: Steven Spielberg, Stan Deyo, Jacques Vallee, Prof. Allen Hynek, Stanton Friedman, Margaret Mead, Ken Arnold, Betty Hill, William Gill, Klaus Nobel, RAAF Sqdn Ldr White, Ray Palmer, Wendelle Stevens, Travis Walton, Betty Hill, Colin Cameron and more. Look how young Spielberg is in top right photo and Stanton Friedman had black hair and Bruce Maccabee had hair. lol

Because this footage is three hours long, I assembled 60 pictures beforehand at the following address in order for you to see each subject that will be covered. This way you'll know whether or not to spend the time. If you haven't seen it, it's an absolute must or you will have left out major UFO history in the making.

1977 & 1979 UFO Documentary - 60 photos from video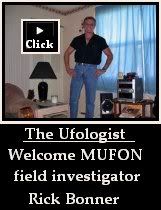 Above: New Blogger - Below: New for BoingBoing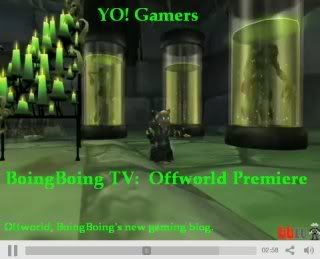 Scroll down to 6th post for Offworld Premiere Video

I likey, I want one
! Click on t-shirts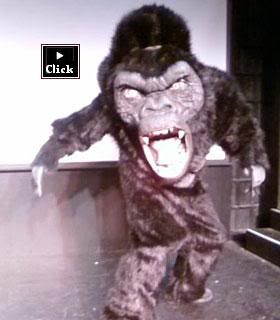 Neuropsychology of Paranormal Experiences and Beliefs
Spectral Review: Ghost Adventures - New Jersey Asylum
Rochester Paranormal: Watchers In The Night
Photo of Weird Image in Haunted Old Church Building
Ghost Hunters Review - "Recycled Souls"
Daily Grail: Some Darklore 2 Previews
Ghosts rumoured to haunt City Hall
Green Park Paranormal Conference Blowing Rock Nov. 21-23
Hauntings galore
Materialists say ghosts, Esp, Paranormal Impossible

TONIGHT! Click the picture above to see the trailer - Former New Jersey Asylum
GHOST ADVENTURERS & GHOST HUNTERS
IN THEIR ENTIRETY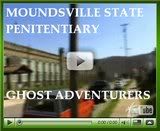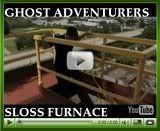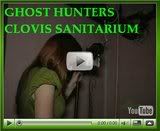 Cat-Hunting Gargoyle - True Tales
Leinakauhane - True Tales
Jungle Man from Space - True Tales
Mystery Caboose - True Tales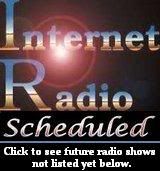 Greg Bishop on Project Beta - Nov 21 - noon
Radio: Ghosts Live w/Rick Hayes on afterlife - Nov 21
Radio: Haunting Encounters - Nov 21
Radio: The Paranormal Reality Show - Nov 21
Radio: Chatting with SPR - Nov 21
Radio: Shadows & Lost Souls Radio! - Nov 21
Radio: TAPS Family Radio - Nov 21
Radio: HMPR - Nov 21
Radio: PRRS- Lisa Williams Voices from the other side - Nov 21
Radio: White Noise w/Alexander Holzer & Richard Felix-Nov 21
Radio: The AARF show: Acjarua Magical M ystery - Nov 21
Radio: TAPS Family Radio w/ Zak Bagans - Nov 21
Radio: Beyond the Edge - Nov 21
Radio: Dreamland - Parapsychology Revolution - Nov 22
Radio: Pair A Normal Guys w/Prophet Yahweh - Nov 22
Radio: Beyond The Edge Radio - Nov 22
Radio: LSC Paranormal w/Gary Lee & Mass Paranormal-Nov 22
Radio: GCOM ParaRadio - A Night with Terri Williams - Nov 22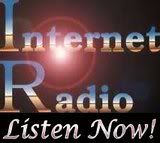 Dawn of Shades w/November Hanson & Greg Miller
UFO Undercover w/Kerry Cassidy & Bill Ryan Project Camelot
Radio: GCOM Para Radio
Radio: An Evening with Pure Heart
Radio: TBA
Radio: Life after death w/Audrey Eve
Radio: PCR
Radio: Haunted Times - Conspiracy Theories!
Paranormal Radio - Tuning In Spirit channelers
Sci Fi Schedule - Nov 21
Discovery: A Haunting The Presence - 2pm Nov 21
Discovery:A Haunting - The Apartment - 3pm Nov 21
Ghost Adventures: Sloss Furnace - 8pm Nov 21
Ghost Adventures Former Psychiatric Hospital - 9pm Nov 21
Most Haunted Somerleyton Hall - 11pm Nov 21
Sci Fi Schedule - Nov 22
History: UFO Files: Black Box UFO Secrets - 10am Nov 22
Psychic Kids - Fear Management - 10pm Nov 22
Bio: Psychic Investigators: Margie Calciano - 11pm Nov 22
Bio: Psychic Investigators: The Wrong Man -11:30 pm Nov 22
Planet discovered around red giant and lost toolbag
Loner" Galaxy is Actually in the 'Hood
MRO Finds Huge Underground Glaciers on Mars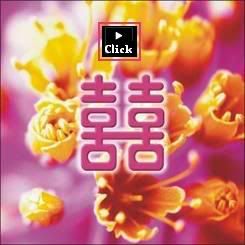 Happy gene is inherited


Copernicus now has a face built from his skull
Huge underground glaciers on

****

****

****

****

................

See each month at a glance on one page

...
November
...
October
...
September...August...July...June