IF IT HIT THE INTERNET TODAY,
YOU'LL FIND IT BELOW


.



I TAKE THE HITS FOR YOU SO THAT ALL LINKS ARE
TROJAN & VIRAL SAFE
AND ALL LINKS OPEN TO NEW WINDOW
Niagara Falls, Ontario Round Saucer Shaped UFO
UFO Stalker - UFO sighting - Abilene, Texas
North Richlands Hills, Texas Three UFOs Split Up
UFO Stalker - UFO sighting - St. George, UT
Escondio, California Multiple UFOs And Power Outage
Calera, Alabama A Boomerang Shaped UFO
UFO sighting - Honey Grove, Texas
Unidentified bright light seen streaking across Front Range
The Surreal Events of March 8, 1994 (Great read)
NEW UFO VIDEOS
NOVEMBER 8-9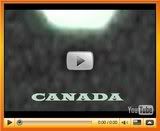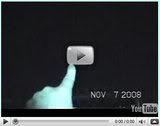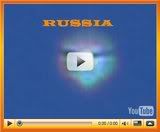 An Open Letter to Pres-elect Obama, from Larry W. Bryant
With Podesta heading up the transition, UFO buffs hopeful
Zechel's UFOlogical Naked Emperor at the CIA
UK - UFO sightings - Nov 2008
Filer's Files #45
UFO ERA: UFO encounter-Fredrick Valentich
disappearance
Don't ridicule belief in UFOs
Close Encounters
Ball of light show over crop circle
Extraterrestrial Encounters - The Beginning
The End of the World As We Know It by Daniel Wojcik
Religious figures share thoughts on ghosts and spirituality
Is an Aiken County restaurant haunted?
1888: The Golden Dawn in Bradford at 324 Heaton Road
Vintage Ouija
Ghosts at Oak Hill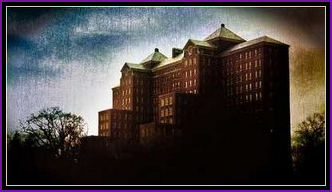 Native American Ghosts - True Tales
Sounds of Chinese Meditation - True Tales
The Walk-In - True Tales
Girlfriend's Doppelganger - True Tales
Crossroads Paranormal Interviews Shannon Faulkes - Nov 9
Radio: Enlightenment - Nov 9
Radio: Pagan/Paranormal Talk - Nov 9
Radio: Awakened by the Seventh Sun - Nov 9
Radio: The Paracast - w/UFO Hunter Bill Birnes - Nov 9
Radio: Kate Turington - Nov 9
Radio: Ouija Board and USOs - Nov 10
Radio: Mass Paranormal - Nov 10
HER_Kristy w/Jim Jones - Nov 10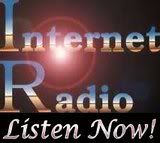 Radio: Haunted Hunters - Dangers of the Paranormal
Eye to the Sky-The UFO Synopsis - Dr. Jesse Marcel Jr
Radio: Exopolitics Radio: Obama & Extraterrestrials
Jeff Rense With Guest Brian Vike Of HBCC UFO Research
Radio: Truth Beyond Reality
Radio: Pairanormal Ghost Hunting
Radio: Haunting Encounters
Radio: Beyond The Edge Radio
Radio: GCOM ParaRadio - Jewel of the South
Radio: The Paranormal World
Radio: Ghostly Encounters
Radio: LSC Paranormal
Radio: SMP Paranormal Show
Radio: Dreamland - UFOs and ICBMS
Sci Fi Schedule - Nov 9
A & E: Mind Control - 2pm Nov 9
A & E: Paranormal State - Haunted Ranch - 5pm Nov 9
A & E: Paranormal State - Family Ties - 5:30pm Nov 9
History Channel: UFO Hunters-UFO Emergency-11pm Nov 9
Sci Fi Schedule - Nov 10
Discovery Channel:Inside the Bermuda Triangle-11am Nov 10
Discovery Channel: A Haunting The Calling - 2pm Nov 10
Discovery Channel: A Haunting The Possessed- 3pm Nov 10
History Channel: Star Wars Tech - 8pm Nov 10
Supernatural "I Know What You Did Last Summer" Teasers
Mysterious Dark Matter Might Actually Glow
****

****

****

****

................

See each month at a glance on one page

...
November
...
October
...
September...August...July...June