.


IF IT HIT THE INTERNET TODAY,
YOU'LL FIND IT BELOW
.

I TAKE THE HITS FOR YOU SO THAT ALL LINKS ARE
TROJAN & VIRAL SAFE
AND ALL LINKS OPEN TO NEW WINDOW
Nassau County, Long Island, New York Cone Shaped UFO
Long Island, NY Triangular UFO
Lakewood, CA: Orange ball At tips of a Triangular UFO
Hafford And Whitkow Sask: Witnesses Watch Meteor
Rossendale, Lancahire: Floodlights illuminate underside of UFO
South Korea, Kunsan Air Force Serviceman Observes Meteor
UFO Stalker - UFO sighting - Dickinson, Texas
UFO Stalker - UFO sighting - Defiance, Ohio (1996)
UFO Stalker - UFO sighting - Kahului, Hawaii
UFO Stalker - UFO sighting - Philadelphia, PA
.
NEW VIDEOS
NOV 25 - 26
Click pix above: UFO sighting - Pompano Beach, Florida
Click here for Parts 1 & 2 of "In Search of Aliens"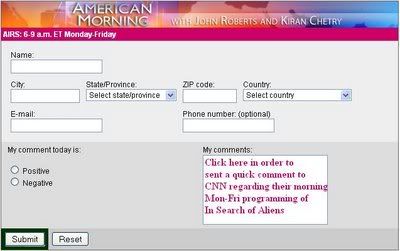 After viewing the video above, please take a second to comment above
TOP STORY: The City of Roswell looks to divert money for new museum to animal shelter
Media Coverage/Reports on UFO's On the Rise?
MUFON founder Walter Andrus Jr.- 5 minute Q & A
U FO Mystic: UFO Week on CNN - comments by Greg Bishop
Argentina: UFO or Condor Over Tupungato?
Space/Gods: Eleven to Heaven
Daily Grail: Pope on the UK's UFO Files
World's Greatest UFOlogist - Paranormal Podcast 56
Military UFO documents and the UFO that I forgot
Sacramento UFO Explained
UFO ERA: The Hill Abduction Case
Falls woman stars in UFO documentary
Daily Grail: News Briefs 26-11-2008
Daily Grail: Tuesday Blogscan 25-11-2008
MoD X-Files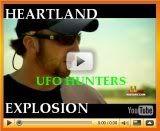 Heartland Explosion in it's entirety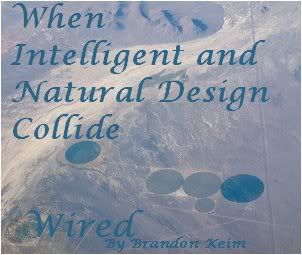 Click on the photo for Wired article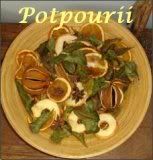 Snarley Skepticism: Woo T V: The Mentalist - Regan Lee
Area 51: Mojave's desert outpost holds space flight's future - Popular Mechanics (August)
The Robertson Panel: the Cia Considers Ufos
Who's Who in Ufology Today
UFO Articles - the UFO Lawyer
Collection of the Paranormal by John Wolfe
Reality Sandwich: Archangels of Our Darker Natures
The Turlock Investigation: Return of the Ragmuffin Kid
Heartland Ghost: The movie online
The Copycat Effect: Coincidence 27
Real Psychic Experiences: Psychic Abilties
Myth of Haunted Houses or just some
ParaWa Helping out a Local SK Student
Shadow People… Could they really be..a shadow of a Ghost?
Paranormal Phenomena Blog: Lady in the Creek
Daily Grail: Darklore 2 Sample Articles Available
Skull Corpsing - Season of Shadows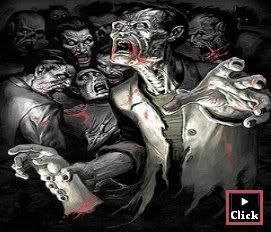 Muwahaha


Archangels, Our Darker Nature
Book Review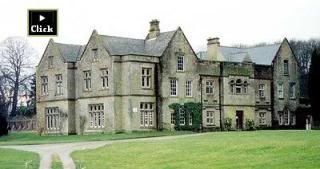 Ghostly goings on at Annesley Hall

Book Review: Possessions, the History and Haunting in the Hudson Valley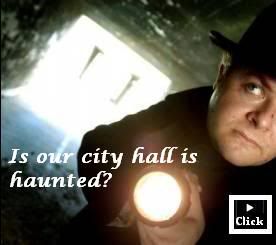 Techniques for Achieving an OBE - John Wolfe
Wind of the Soul: Experiences Out of the Body - John Wolfe
Wind of Soul: The Energy Matrix - John Wolfe

True Ghost Stories: One Last Smile
Granny Poltergeist - True Tales
Long-Haired Skinwalker - True Tales
True Ghost Stories: It was trying to climb over the toilet door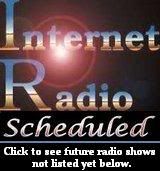 Radio: Paranormal Mystery w/Bart Nunnely - Nov 26
Radio:Paranormal Mysteries - Nov 26
Radio: Paranormal Radio w/ Vince Wilson - Nov 26
Radio: Voices in the NYGHT - Nov 26
X-Zone Podcast Appearance - Regan Lee - Nov 26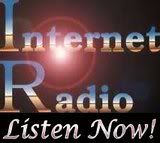 Radio: Paranormal Radio w/Eric Martin of E.P.R.S.
Radio: Paranormal Talk - Annette Jones
Radio: Michigan Paranormal - w/HSPR
Radio: MASS Paranormal
Radio: OBEs, ghosts, NDE's w/Psychic Nancy Matz
Radio: After Twilight Radio w/Chris Balzano
Radio: PRRS: Happy Thanksgiving
Radio: Deltona Paranormal
Radio: Paranormal Talk w/Sharon Coyle & Marcia Miller
A Global Focus w/Elaine Douglass, Director of MUFON - Utah
Radio: Haunted Survivor Radio w/Denice & Steven
Radio: TOGA Talk All Things Paranormal
Sci Fi Channel: Nov 26
Discovery: A Haunting in Georgia Pt1 - 2pm Nov 26
Discovery: A Haunting in Georgia Pt2 - 3pm Nov 26
Ghost Hunters: Shawshank prison/Lizzie Borden-7pm Nov 26
Ghost Hunters: Hellfire Caves - 8pm Nov 26
Ghost Hunters: Haunted Asylum 9pm Nov 26
Ghost Hunters: House of Spirits 10pm Nov 26
What Color's Your Spaceship?
Are Modern Humans in Evolution's Fast Lane?
Examining Historic Meteor Falls And Their Impact
The World's Largest & Deepest Lake, 25-million-Years Old, is in Trouble
Terraforming Earth
****

****

****

****

................

See each month at a glance on one page

...
November
...
October
...
September...August...July...June